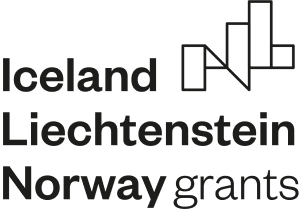 Project name and identification number:
"2nd Stage of the Development Modernization of the Border Crossing Point Terehova" (EEA-Terehova), which is implemented in the frame of the European Economic Area Financial Instrument 2014-2021 Ministry of Interior program "International Police Cooperation and Fight against Crime" project "Prevention and Combating of Economic Crimes at the Border Crossing Point Terehova".
Link to the program websites: www.eeagrants.org and http://eeagrants.lv/
The objective of the project is:
Increasing the effectiveness of preventing and combating economic crimes by reducing the smuggling of illicit and restricted goods, including drugs, tobacco and cash.
Main activities of the project:
The project plans to further modernize the control infrastructure of the border crossing point Terehova, to build a bus passenger hand luggage checking terminal as an extension to the main administrative building, making the necessary connections to the building, as well as rebuilding external and internal engineering networks in the amount necessary for the functioning of the extension.
Project term and financing:
The project will be implemented from July 2020 to 31 December 2023.
The total project funding of the SRE is 1,839,916 EUR (of which the EEA Financial Instrument funding is 85% and the National co-financing is 15%).
Project target group:
State Revenue Service and State Border Guard
Project benefits:
As a result of the project:
- Opportunities will be provided for service staff to implement more effective and efficient control using modern contactless control equipment (hand luggage scanners, etc.), timely identification of violations in the transportation of excisable goods at the border, respectively reducing threats to the Latvian and European Union economy, which will promote improvement of the combatting of economic crimes, at the same time ensuring national biosecurity;
- Safe and convenient conditions will be created for people crossing the border without having to go through unnecessary queues for hand luggage and passport control procedures, in accordance with the Schengen and Frontex guidelines.

Program slogan:
Working together for a green, competitive and inclusive Europe!